A grieving West Australian widow has been granted permission by a court to have her dead husband's sperm extracted to enable her to conceive his child in the future.
The Bunbury woman, aged in her late 20s, was granted the Supreme Court order a day after her husband, 29, died in a tragic accident at his parent's house in December, when he cut an artery on a broken window and quickly bled to death.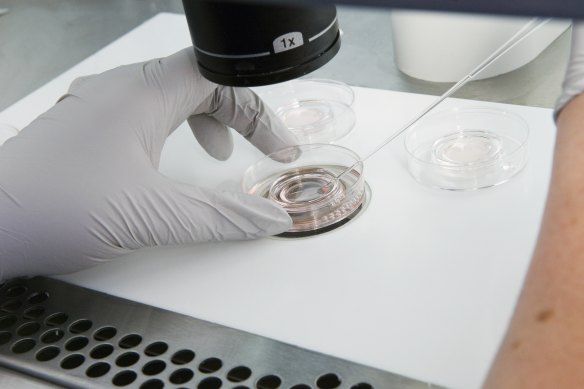 He was the only person in the house at the time, with a friend attending the Perth address about 10 hours later to find him dead after his concerned wife asked them to check on him.
Justice Bruno Fiannaca, in his judgment released on Wednesday, said the couple already had two young children, and had discussed having a third.
"I asked [the wife] if she had ever discussed with [her husband] the prospect of removing spermatozoa from his body, if he were to die, for the purpose of further conception," he said.
"She said that, although they had never thought there would be a need for it, she and [her husband] had discussed the matter after watching a documentary on the subject.
"She said [her husband] had told her, in effect, that, if he were to die, it would be for her to decide."
The wife arranged an emergency procedure to remove the sperm from her husband's body a day after his death while it was in a hospital morgue.
The man's grieving father, as his senior next of kin, supported the application and a fertility doctor agreed to carry out the procedure if authorised by the court.