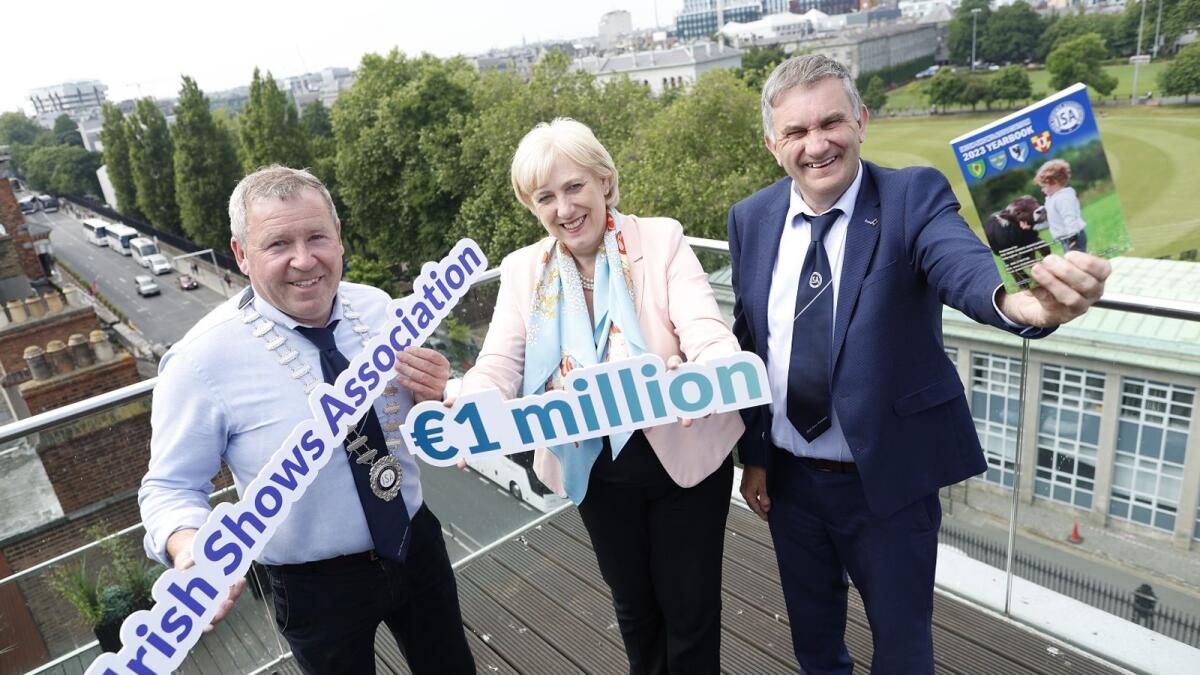 THE Minister for Rural and Community Development, Heather Humphreys, has announced funding of €1 million to support 122 agricultural shows across the country, including nine in Mayo.
The grants will support show committees in staging their events over the summer season.
The Mayo recipients of €74,175 in total (dates of shows in brackets are: Ballina Show €8,525 (July 9); Ballinrobe Agricultual Show €9,205 (September 3); Bonniconlon Show €10,700 (August 7); Claremorris Agricultural Show €8,525 (August 6); Crossmolina Show €4,265 (July 29); Erris Agricultural Show €9,205 (July 23); Louisburgh Horse Show €6,700 (July 16); Swinford Agricultural Show €8,525 (August 27); Westport Horse & Pony Show €8,525 (June 4 and 5).
Said Minister Humphreys: "Our agricultural shows sum up all that is good about rural Ireland. They are intrinsically linked to that sense of community that our rural towns and villages are known for.
"The shows are key dates in the summer calendar and are a central point for the agri-food industry, the farming community and our local artisan producers.
"These shows are also a fantastic family day out, where people come to catch up and enjoy a truly unique experience.
"With entries travelling from far and wide to compete, the local show has something to interest everyone through its wide range of activities and competitions."
She added: "I am delighted to increase the overall level of funding by 40 per cent this year, which I know will really help the organisers in ensuring the shows themselves are a great success.
"I want to thank and pay tribute to the Irish Shows Association, who I was delighted to meet in recent weeks to discuss their plans for the upcoming summer season."