At the time of writing this article, we were sitting at a quiet little campground at Quagi Beach in Western Australia – one hour from Esperance.
My wife and I are travelling Australia with our two daughters aged five and seven.
We certainly live in a spectacular country, and we've visited some great places and met some characters along the way.
So far, our trip has been a bit of a mix – staying at free camps, private properties and the occasional caravan park.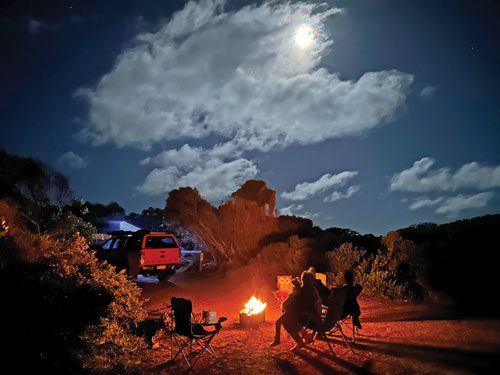 We loved exploring the Eyre Peninsula.
Streaky Bay and the surrounding areas – Perlubie and Haslam – were stunning and I braved a couple of brisk mornings, getting up early and trying the jetties for squid – southern calamari.
Unfortunately, I managed to drop a couple of sizeable squid.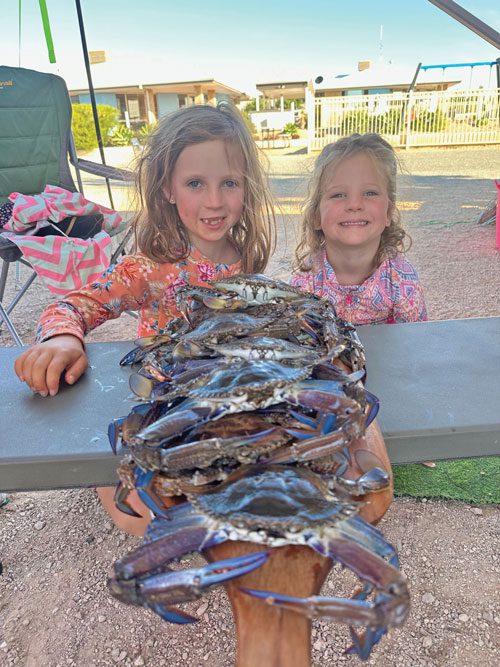 I spoke with a local, who explained he uses crab dillies that act as a net under these large squid, with the added bonus of catching a good feed of sand crabs.
It sounded like a good plan to me and so I had another crack that same evening and while several squid came on to the jetty, I only managed a smaller one.
However, the blue swimmer crabs were a different story, they were in good numbers off the jetty and much more active at night.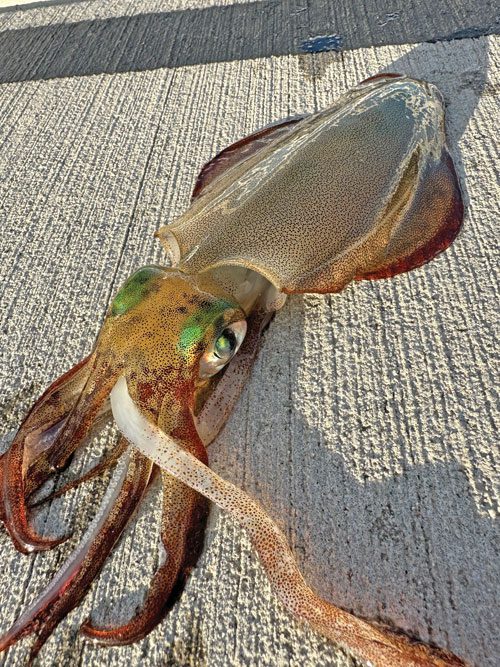 In a couple of hours, I managed 15 keepers, which the family had for dinner the next night.
The bag limit for blue swimmers in South Australia is 20 per person.
Another tip passed on when chasing blue swimmers was to check the dillies more regularly – every five minutes.
Initially, I was checking them every 20 minutes or so.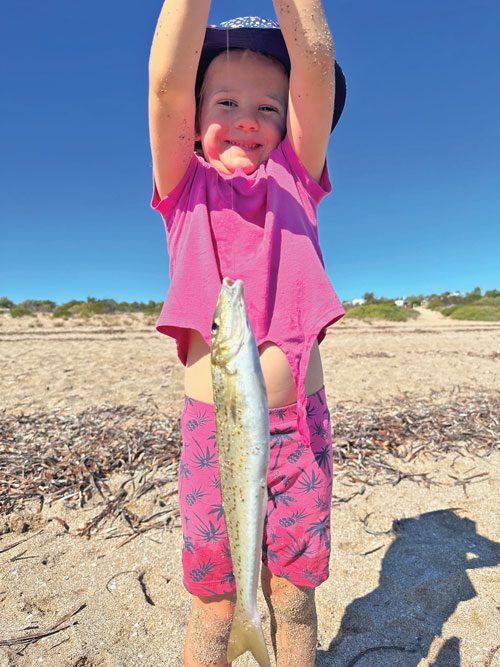 The theory was that the crabs have a quick feed and are then muscled out by other crabs, so it made sense to check them often.
During the day, we caught King George whiting and herring off the beach using worms and pipis.
There was a lot of weed, so after getting frustrated, I changed to using a float, which proved much more effective.
Those travellers with rooftop tinnies scored good catches of whiting, squid and salmon – that was a bit hard to take.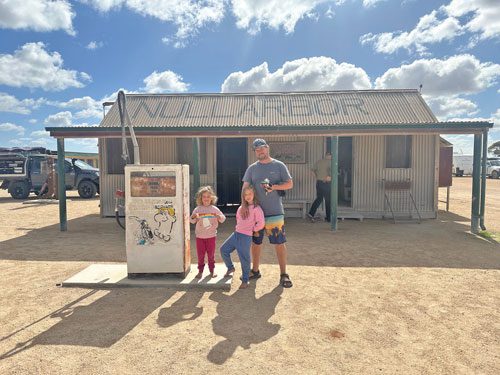 They didn't have to go far and were fishing only 300m off the shoreline, drifting the seagrass beds.
Leaving Ceduna, we were hit with 80km wind and multiple dust storms.
I decided to pull up 75km down the road at the Penong Caravan Park rather than continue driving into the strong headwind and using excessive fuel.
This turned into a blessing because we had a great afternoon exploring the area, checking out Lake MacDonnell, the surrounding sand dunes and Cactus Beach, with its notorious shark-popular surf break.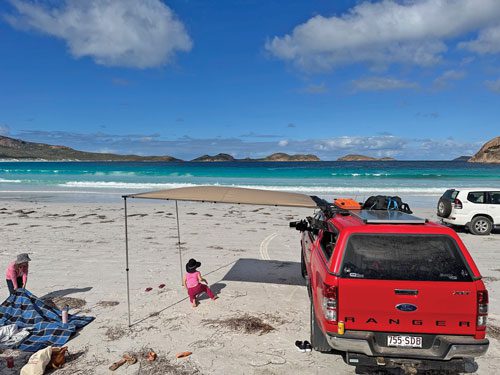 I enjoyed driving across the Nullarbor and, with so many vans and road trains, you don't feel exactly remote.
That said, it is a drive you want to be prepared for.
There are literally dozens of camps across the Nullarbor to stop at.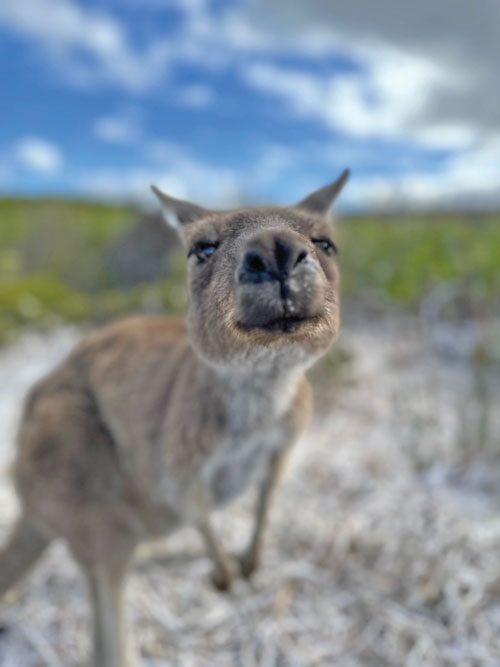 Unfortunately, we were a bit early for whale season at the Head of the Bight, though it was a great viewing area nonetheless.
A night at Bunda Cliffs was memorable and I was able to capture some stunning shots with the drone.
It was surprising how close to the edge people would camp. Esperance
At around midnight, the wind really picked up and those on the edge must have felt a little nervous because they packed their gear up and moved their vans behind the dunes, closer to us.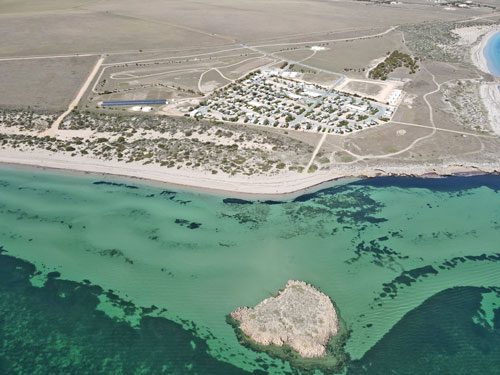 We've enjoyed some amazing free camps so far on this trip and the WikiCamps app has been incredibly useful.
Petrol Spy was another useful app – we found diesel varied up to 20 cents per litre in some towns.
The Brown Davis long-range fuel tank I had installed on the Ford Ranger was excellent.
We spent some time exploring the stunning Cape Le Grand National Park, including Lucky Bay with its friendly kangaroos.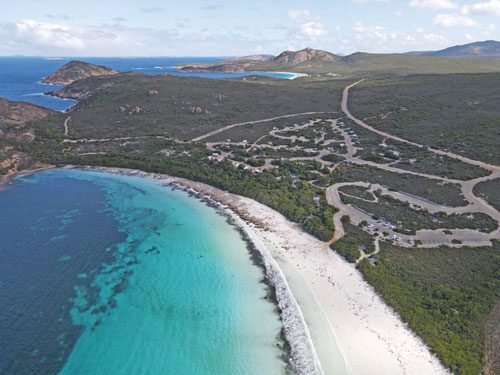 We also spent a handful of days in Esperance at the RAC Holiday Park, which would have to be one of the nicest parks we've stayed in.
I've been a bit slack on the fishing front, with the cold and windy weather getting the better of me.
However, I managed a quick fish with the kids and caught a few of the abundant herring – the locals love them – and a squid off the Esperance Jetty.
Apparently, I missed the salmon by a few weeks but hope to catch a couple as we make our way to Perth over the next couple of weeks.
Tight lines.
Gearing up to travel Oz