There are ten moments in Netflix's The Crown that were very different than in real life. The acclaimed series The Crown has captivated audiences worldwide with its gripping portrayal of the British monarchy. However, while the show is revered for its attention to detail, there are several instances where it has deviated from the truth. Much of The Crown is pretty accurate, even according to royal family viewers, but ten remarkable moments from The Crown took artistic liberties. The choice to fictionalize these events offers a fascinating glimpse into the divergence between fiction and reality.
From the royal court to the corridors of power, The Crown has woven a captivating narrative around the lives of Queen Elizabeth II and her family. While the show's producers generally stick to history, the series takes creative liberties to heighten the drama and inject its own interpretation of events. From altered timelines and fictionalized speeches to revised characterizations, these ten most significant departures from history in The Crown shed light on the fascinating interplay between fact and fiction in one of television's most acclaimed series.
10
Prince Phillip Had No Problem Kneeling For Queen Elizabeth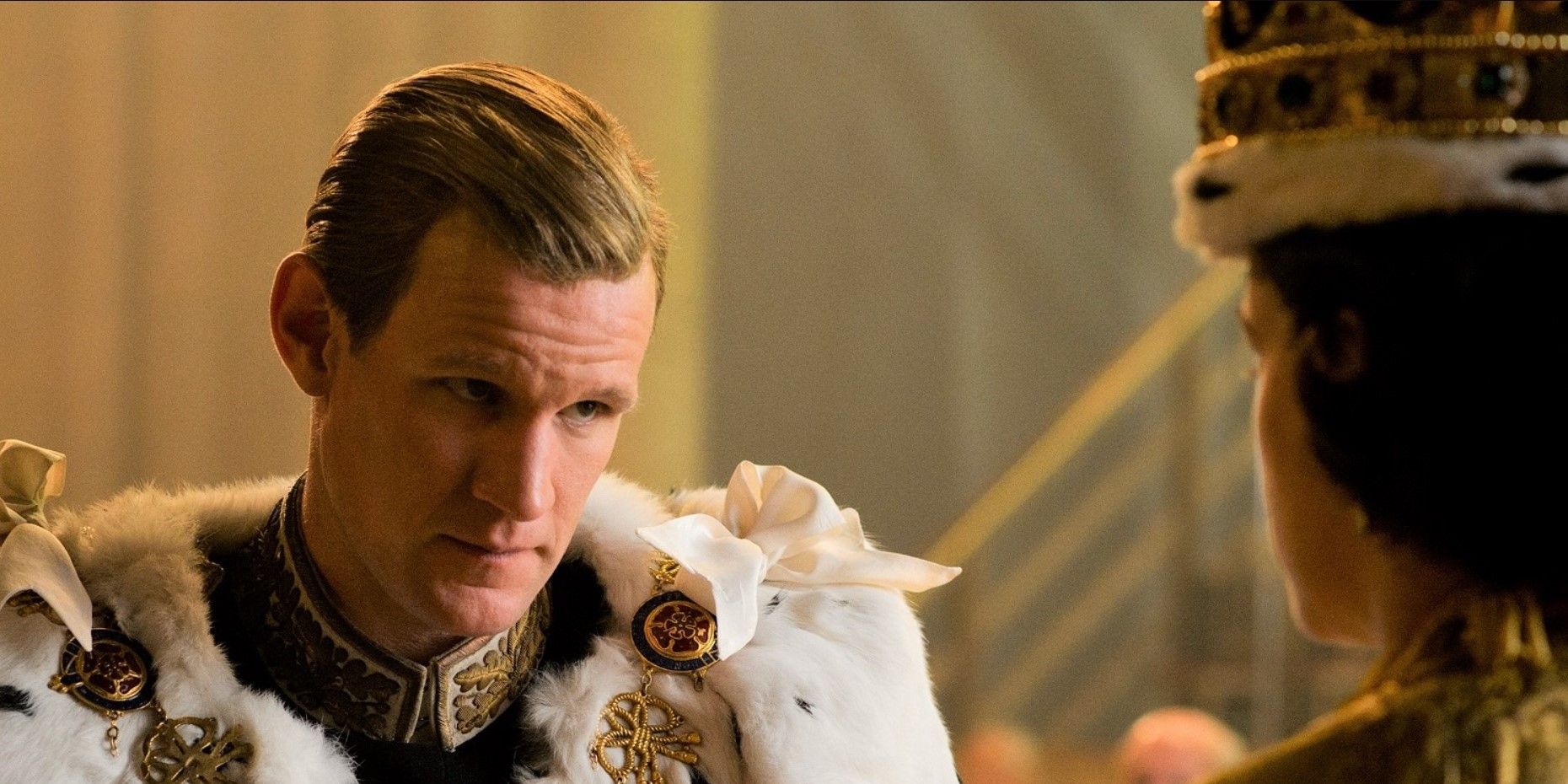 The Crown meticulously portrays the early years of Queen Elizabeth's reign, capturing the grandeur and challenges surrounding her coronation ceremony at Westminster Abbey. This pivotal event becomes a focal point of dramatic tension in the first season, primarily due to Prince Philip. Having experienced the exile of his royal father during his youth, Philip becomes an advocate for modernizing the coronation process, insisting on the inclusion of cameras and advocating for significant changes. However, the show takes creative liberties when it portrays him objecting to kneeling before Elizabeth during the ceremony in season 1, episode 5, "Smoke and Mirrors."
In reality, no historical evidence suggests that Philip had any issue with this customary act of reverence. He deeply understood royal traditions, hierarchy, and duty gained through his association with the British monarchy and his military background as a naval officer. Philip would have recognized the importance of ceremonial protocols and the hierarchical dynamics within the institution. Consequently, his objection to kneeling seems unlikely. Phillip's innovations were controversial at the time but necessary. For instance, having cameras at the coronation helped more than hurt.
9
Churchill Didn't Lose A Secretary In The Great Smog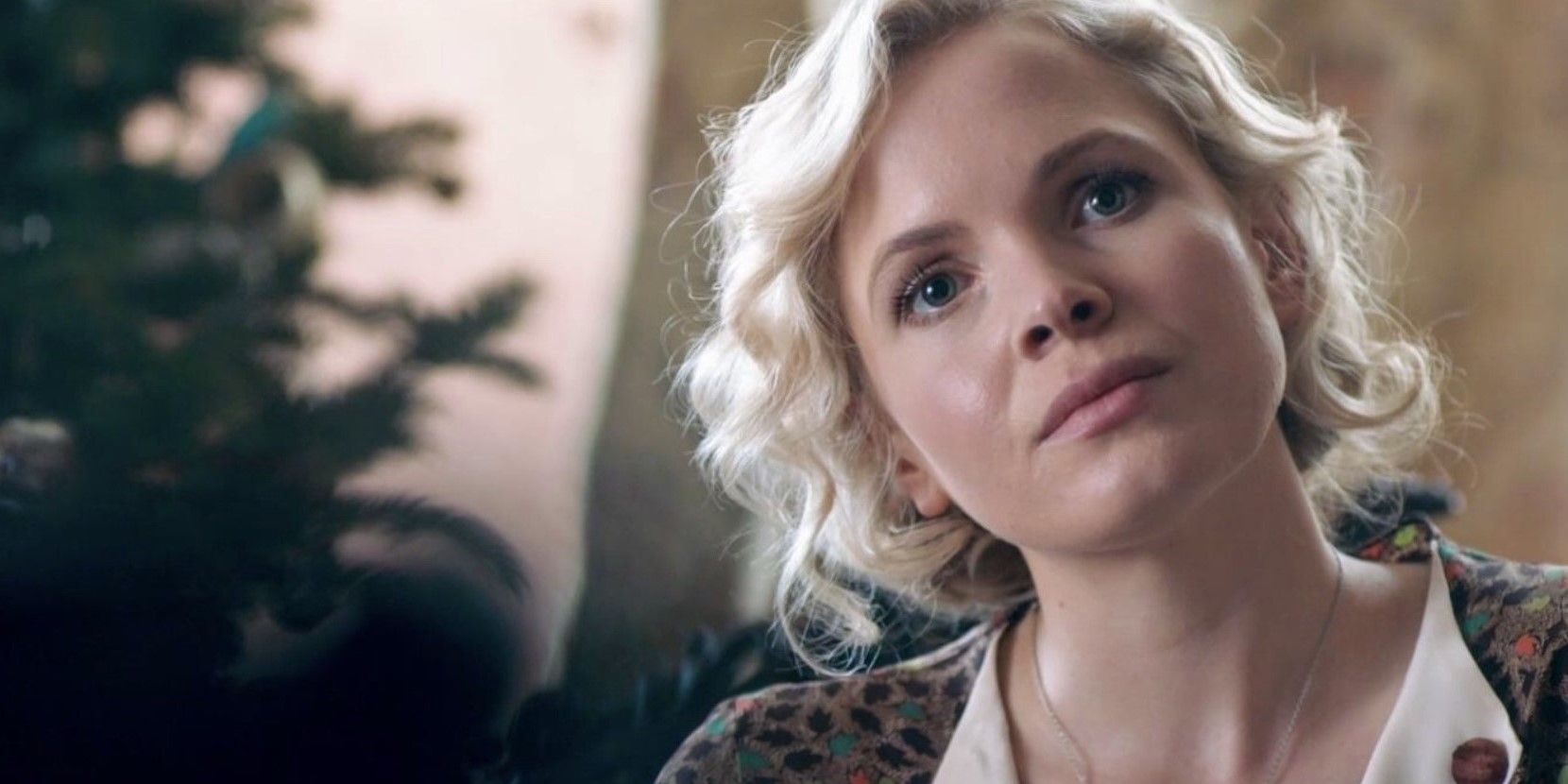 The Crown season 1, Episode 4, "Act of God," involves Winston Churchill's (John Lithgow) relationship with his charming and pretty secretary, Venetia Scott. Churchill admires her for being kind and making life better for others, while he inspires her with his passion for public service. However, their unlikely friendship takes a tragic turn when the Great Fog descends upon London. Venetia's roommate is very sick from the fog, and Venetia brings her to a hospital. While there, she offers to speak to Churchill about sending supplies. Unfortunately, her heartfelt attempt is met with ridicule. Too angry to watch where she goes, Venetia steps in front of a bus and is killed.
Churchill is overcome with grief and turns that into action. He orders funds and supplies to help the citizens during the deadly fog. While this fictionalized event in The Crown serves as a catalyst for Churchill's subsequent actions, it is essential to note that Venetia Scott never existed in real life. In reality, Churchill did offer help quickly during the smog rather than dragging his feet and nearly causing a political crisis. However, a crisis solved because of a friendship with a young woman is much more dramatic to watch in a television show.
8
The Political Importance Of The Queen's Dance With Nkrumah Is Greater In The Crown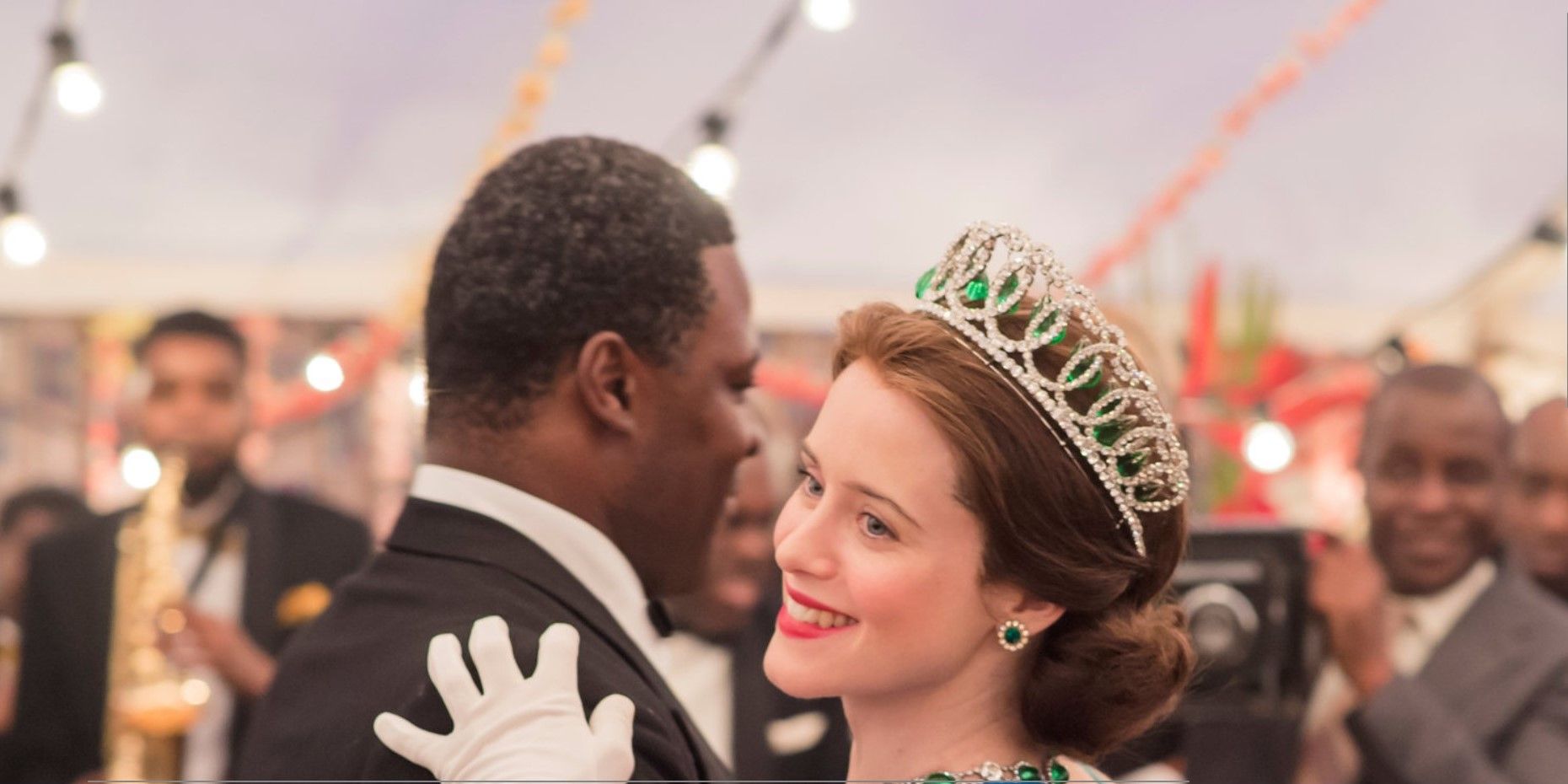 In The Crown season 2, episode 8, "Dear Mrs. Kennedy," Queen Elizabeth embarks on a controversial trip to Ghana to dance with President Kwame Nkrumah. This decision stems from her feeling provoked by the intellectual and glamorous Jackie Kennedy. Nkrumah is engaged in discussions with the Soviets for assistance in constructing a hydroelectric dam, which raises concerns among the British and American governments. Despite significant opposition from her ministers and even Phillip, Elizabeth pushes forward with a diplomatic meeting, portrayed as a greater risk for her than for Nkrumah. Her courtiers express suspicions that Nkrumah is manipulating her to enhance his image.
Elizabeth and Nkrumah surprise the press and guests by dancing the Foxtrot together. Subsequently, Nkrumah decides to abandon his association with the USSR, opting to align with the West. In reality, the dance had little to do with Ghana's politics. Socialist economic policies were already proving unsuccessful. Ultimately, American and British private companies provided financial support to construct the dam. Nkrumah, like Elizabeth, faced risk in the meeting, as he also didn't wish to appear weak. Nkrumah remained ideologically committed to socialism and received the Medal of Lenin. Ghana did not fully align with the West until a coup in 1966 forced Nkrumah out of power.
7
The Depiction of Gordonstoun School Wasn't Quite Accurate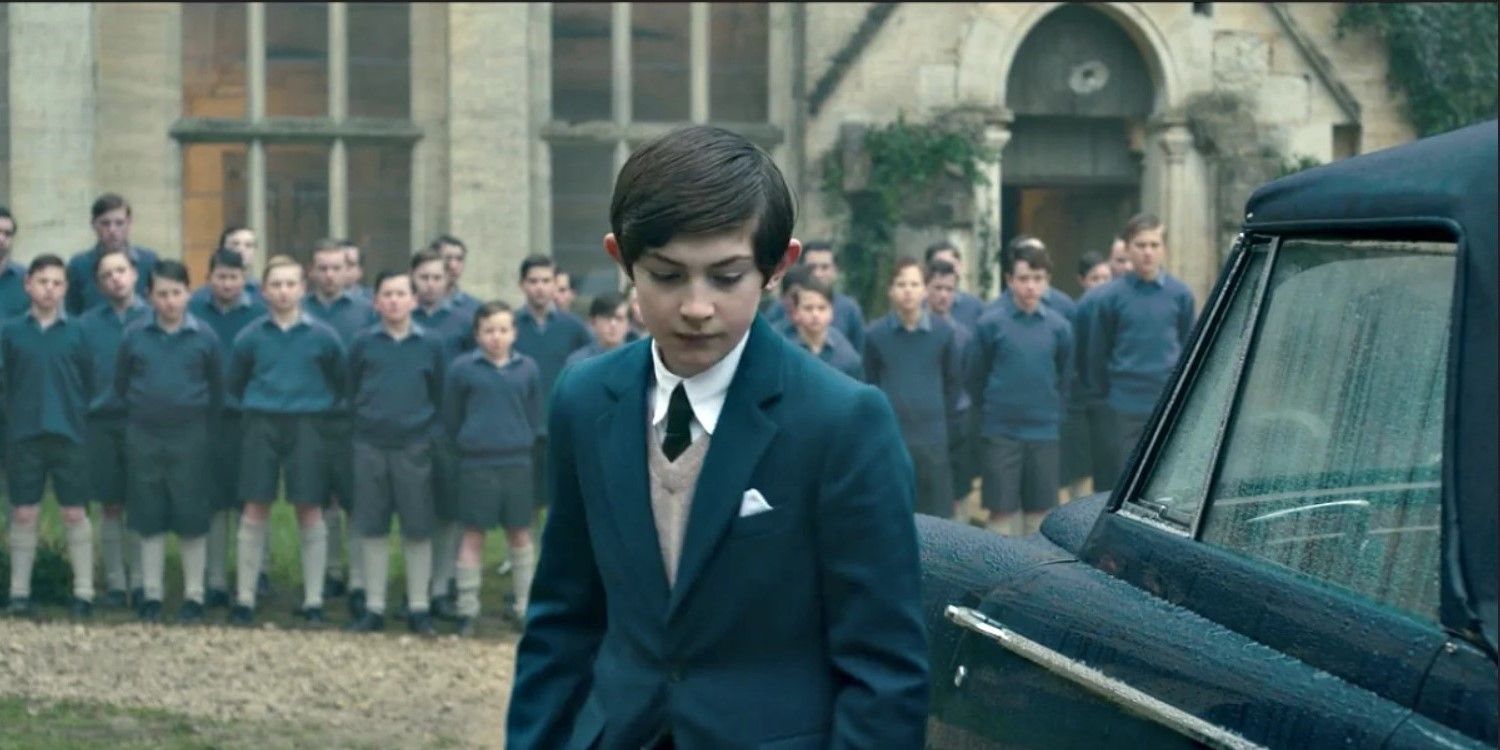 In The Crown season 2, episode 9, "Paterfamilias," Charles is set to go to Eton. His uncle Mountbatten even buys him his school clothes from their tailor. However, Philip insists that Elizabeth honor their agreement and allow him to direct their children's education, particularly Charles'. Phillip is also adamant that Charles has a more down-to-Earth education at Gordonstoun rather than a more traditional and pampered education at Eton. Phillip swore to the end of his life that his education made him, and he wanted the same for his oldest son. Unfortunately, Charles is a very different man to Phillip and is shown as hating the strict education that TV-version Gordonstoun offers.
In truth, Charles does differ from his father in many ways, being more inclined towards cerebral and artistic pursuits rather than the sports that had defined Philip's life. As a result, he struggled at Gordonstoun, which emphasized physical education alongside intellectual pursuits. However, he later acknowledged that the school taught him valuable lessons about himself and instilled a sense of determination. He actively participated in plays and recitals, receiving encouragement in his artistic endeavors from his teachers. Charles achieved decent grades and even became the head boy at the school. Gordonstoun is also not at all unfeeling toward children's well-being and is a leader in the field of student welfare.
6
Margaret Didn't Want To Be Queen In Real Life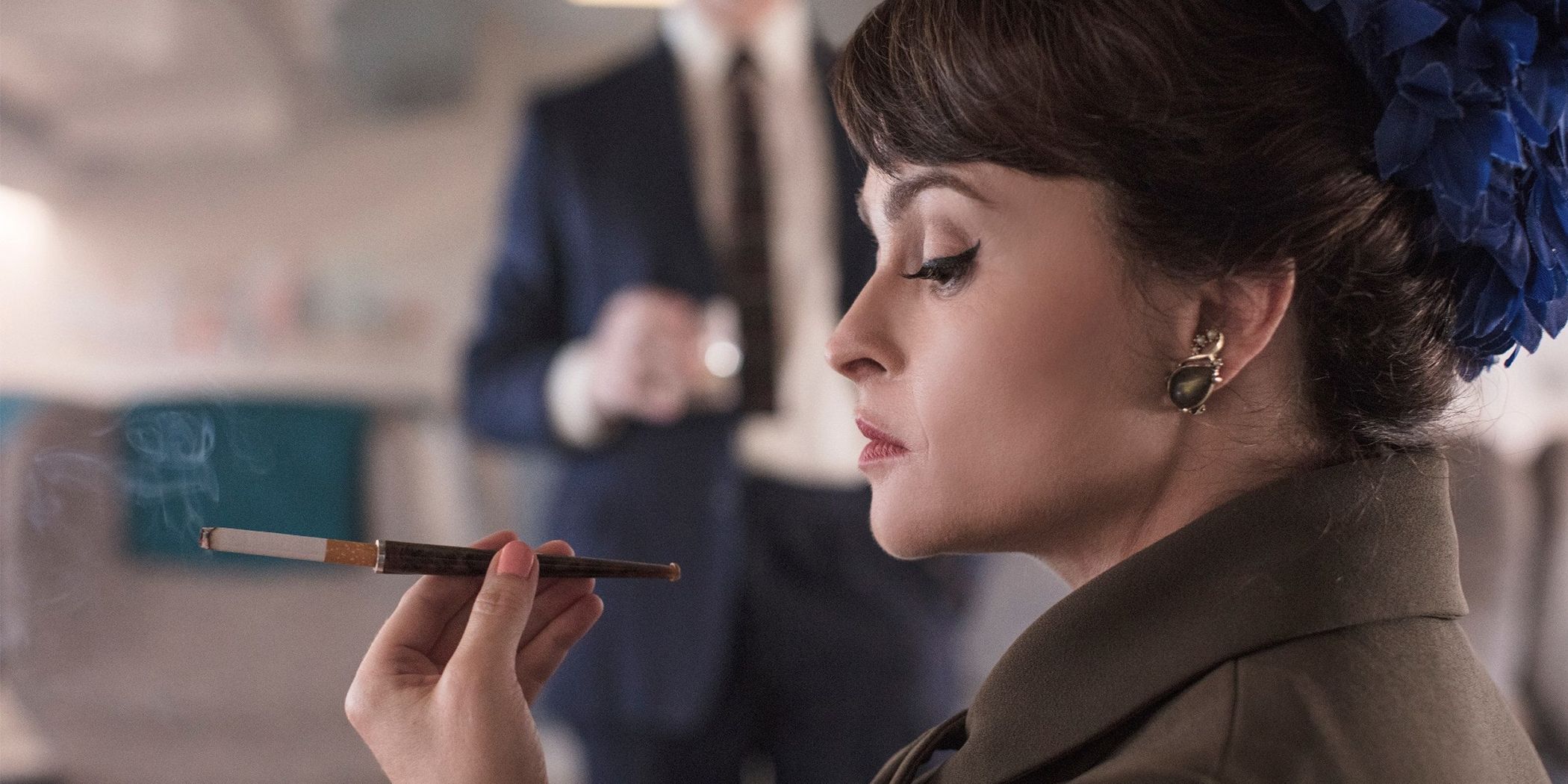 Throughout The Crown, Queen Elizabeth is depicted as a shy and reluctant figure when it comes to assuming her role as Queen. By contrast, her younger sister Margaret is portrayed as outgoing and eager to take on the responsibilities of the Crown. Season 3, Episode 2, "Margaretology," includes a poignant scene where the austere Tommy Lascelles, private secretary to multiple monarchs, including Queen Elizabeth, sternly enlightens a young Margaret about the unchanging line of succession. In English history, the ascension to the throne is predetermined by birth order and (until 2010) gender rather than personal preference. This principle remains steadfast, with the exception of Edward VIII.
Another heartrending moment in that episode depicts Queen Elizabeth expressing a desire to involve Margaret more in her duties as Queen, only to be dissuaded from doing so. This deeply affects Margaret, leaving her disheartened. In reality, there is no record of Margaret expressing a desire to rule. While she may not have been entirely content with her life, especially her romantic life, she did not harbor aspirations for the Crown. Instead, Margaret found purpose in charitable endeavors, supporting the arts and embracing her role as a prominent societal figure renowned for her fashion sense and style.
5
Michael Fagan's Visits Were Short And Not So Sweet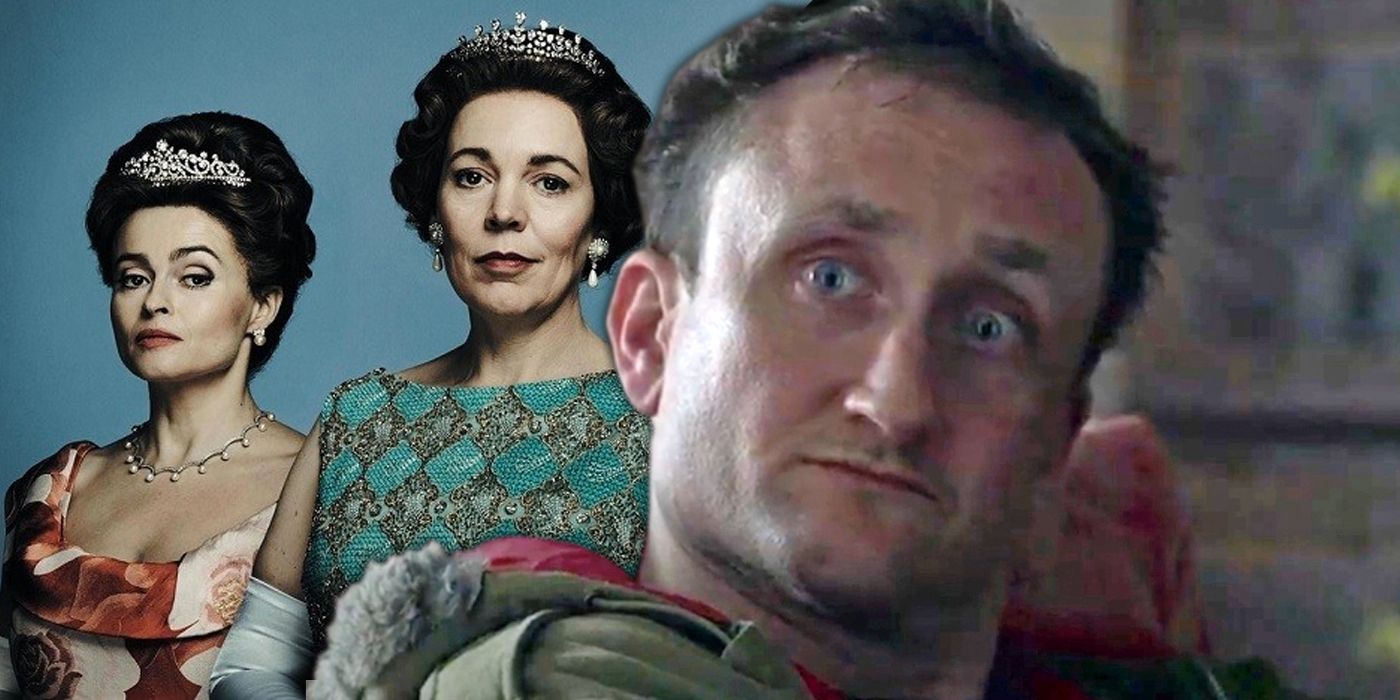 Michael Fagan, a divorced father residing in subsidized housing, is depicted in The Crown season 4, episode 5, "Fagan," as growing increasingly frustrated with his struggles to find employment, his deteriorating apartment, and limited access to his children. He grows increasingly fixated on Queen Elizabeth, whom he perceives as the source of his troubles. Fagan then broke into Buckingham Palace on two separate occasions in 1982. During his initial intrusion, he is swiftly chased away, but on his second attempt, he manages to reach the Queen's bedroom and awaken her. In the series, Fagan engages in a conversation with the Queen, sharing his story and gaining sympathy before being apprehended.
However, their interaction was minimal in reality, with only a few words exchanged before the Queen called for the guards. This response is understandable, given the unknown level of danger Fagan posed. At the time, he did not face criminal charges, as criminal trespassing laws did not apply to the palace until 2007. Following the episode, a card reveals that Fagan was committed to a psychiatric institution for a few months. However, his life continued to be marred by legal troubles. He faced multiple run-ins with the law, ultimately serving a four-year prison sentence on a drug-related charge.
4
The Annus Horribilis Speech Was Different In Real Life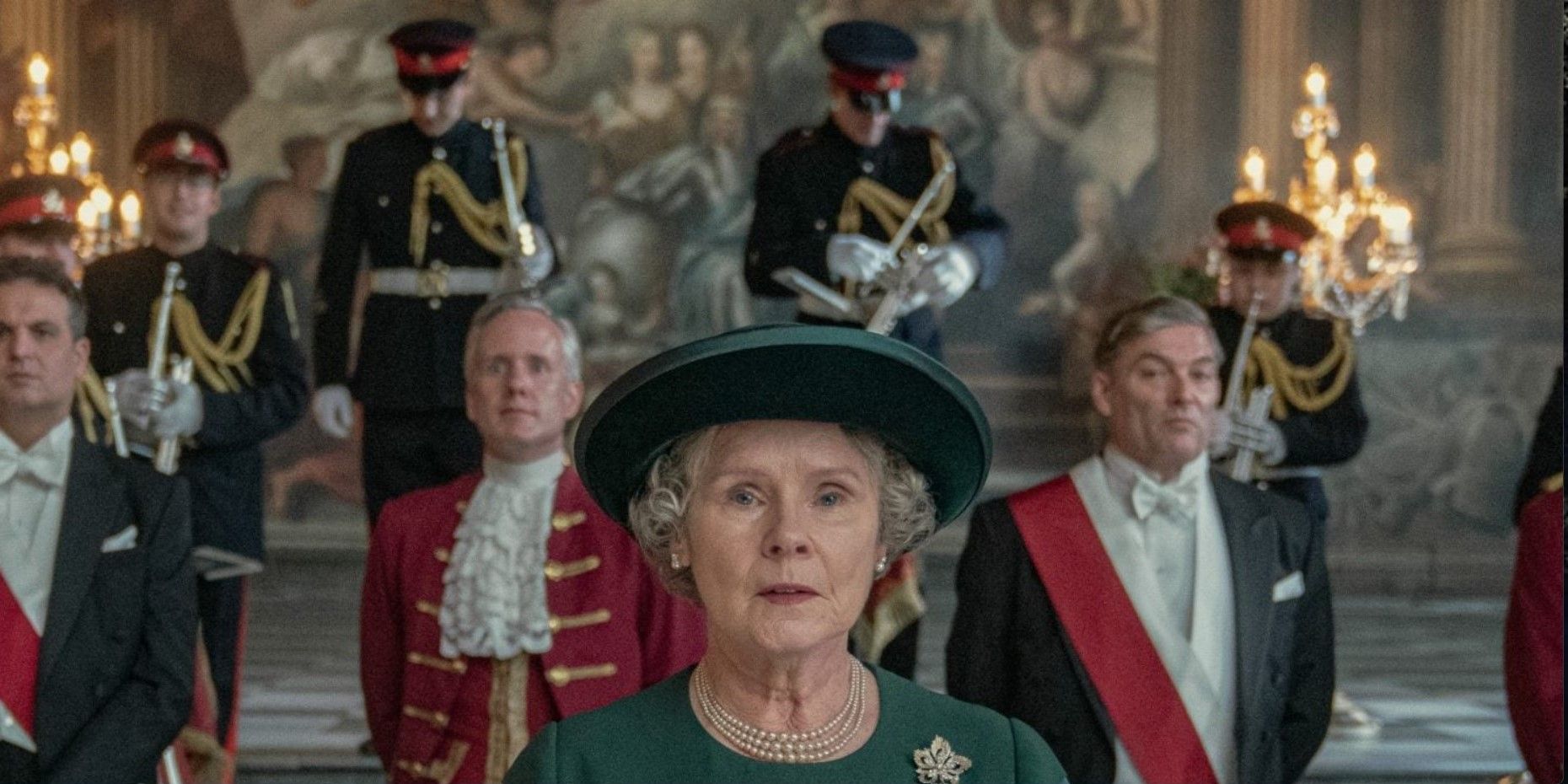 One of the most prominent grievances of royal enthusiasts revolves around The Crown season 5, episode 4, "Annus Horribilis," a dramatization of the annus horribilis speech. Despite the widespread availability of the original text, the show's writers chose to alter the words. Notably, the original speech lacked any references to past events or tributes to the Queen's family, although the speech in The Crown does. The address in question alludes to the tumultuous events of 1992, a year marked by the separation and divorces of the Queen and Prince's children and a devastating fire nearly consumed Windsor Castle.
The separation of Prince Charles and Princess Diana was so acrimonious it was called "The War of the Waleses" in the media. Some deemed the impact of this event on the royal reputation as only marginally less damaging than the abdication of Edward VIII. Critics familiar with the authentic speech assert that it served as a powerful yet subdued plea for civility and empathy, particularly directed towards the press, whose coverage of the crumbling relationships had been relentlessly cruel. These critics argue that while the version presented in The Crown is understated, it lacks the human touch evident in the original.
3
Discontented Royals & Prime Ministers Didn't Try To Arrange Coups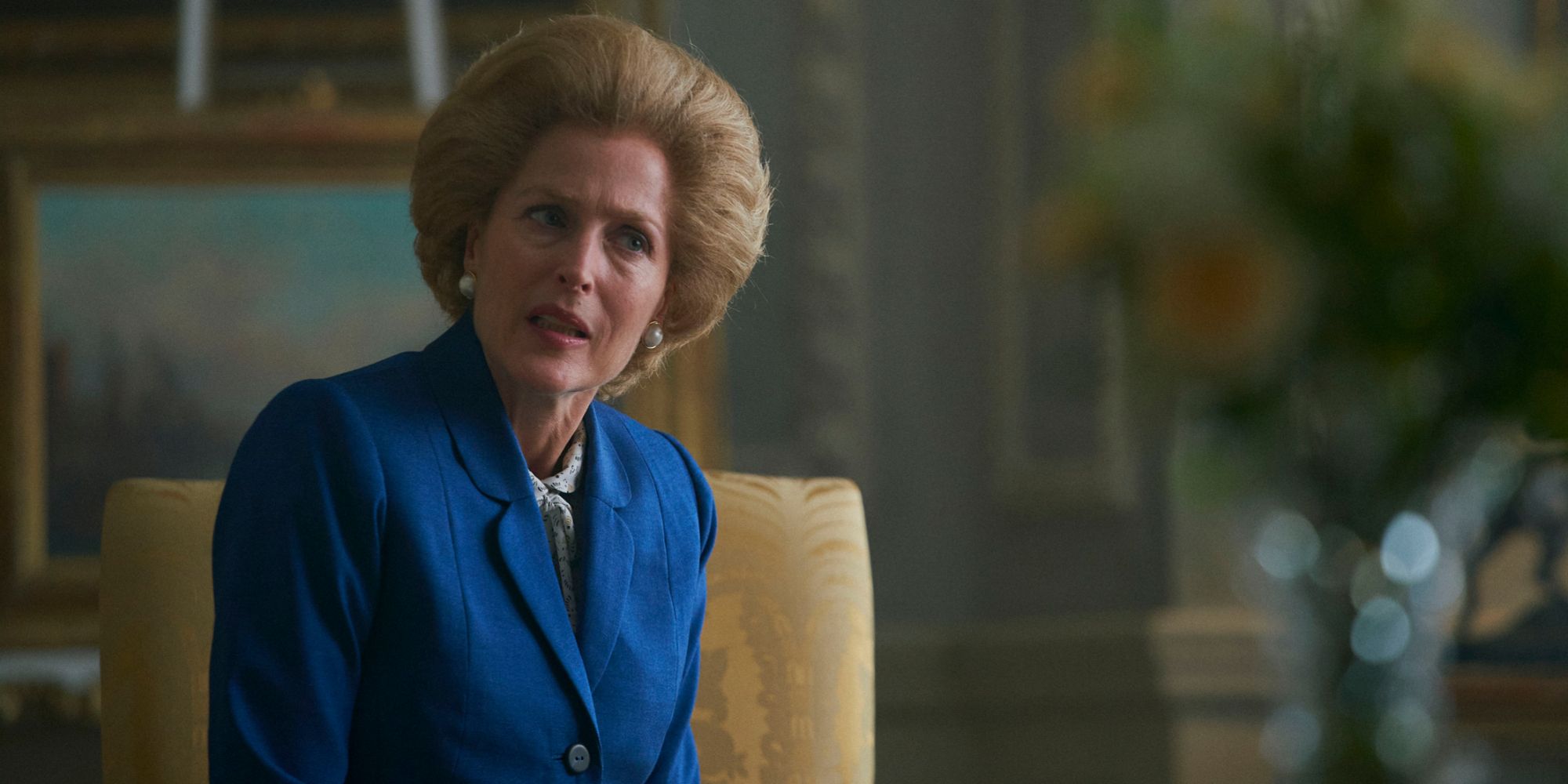 The Crown intensifies the friction between the unelected royals and the elected Parliament by introducing three attempted coups, which add drama but lack historical accuracy. In season 3, episode 5, "Coup," military and other leaders approach Lord Mountbatten with the idea of orchestrating a coup against the government following Mountbatten's forced retirement. While the show portrays Mountbatten as being receptive to the notion, historical evidence suggests that he promptly dismissed the idea, although he did protect those who raised it. It is plausible that he had a tense conversation with the Queen, but there is no indication that she lost trust in him or believed he supported the coup.
The Crown season 4, episode 10, "War," depicts the downfall of Margaret Thatcher. The episode shows Thatcher pleading with Queen Elizabeth to dissolve Parliament to avert their voting her out. However, the Queen denies any such request was made in real life. Season 5, episode 1, "Queen Victoria Syndrome," finds Prince Charles delighting in a poll indicating that approximately half the country would rather see him on the throne than Queen Elizabeth II. He pressures Prime Minister John Major to support his efforts in persuading the Queen to abdicate in his favor. However, both Charles and Major deny any such conversation or plot took place, although such a poll did indeed emerge in 1991.
2
There Is No Evidence Phillip Had Affairs In Real Life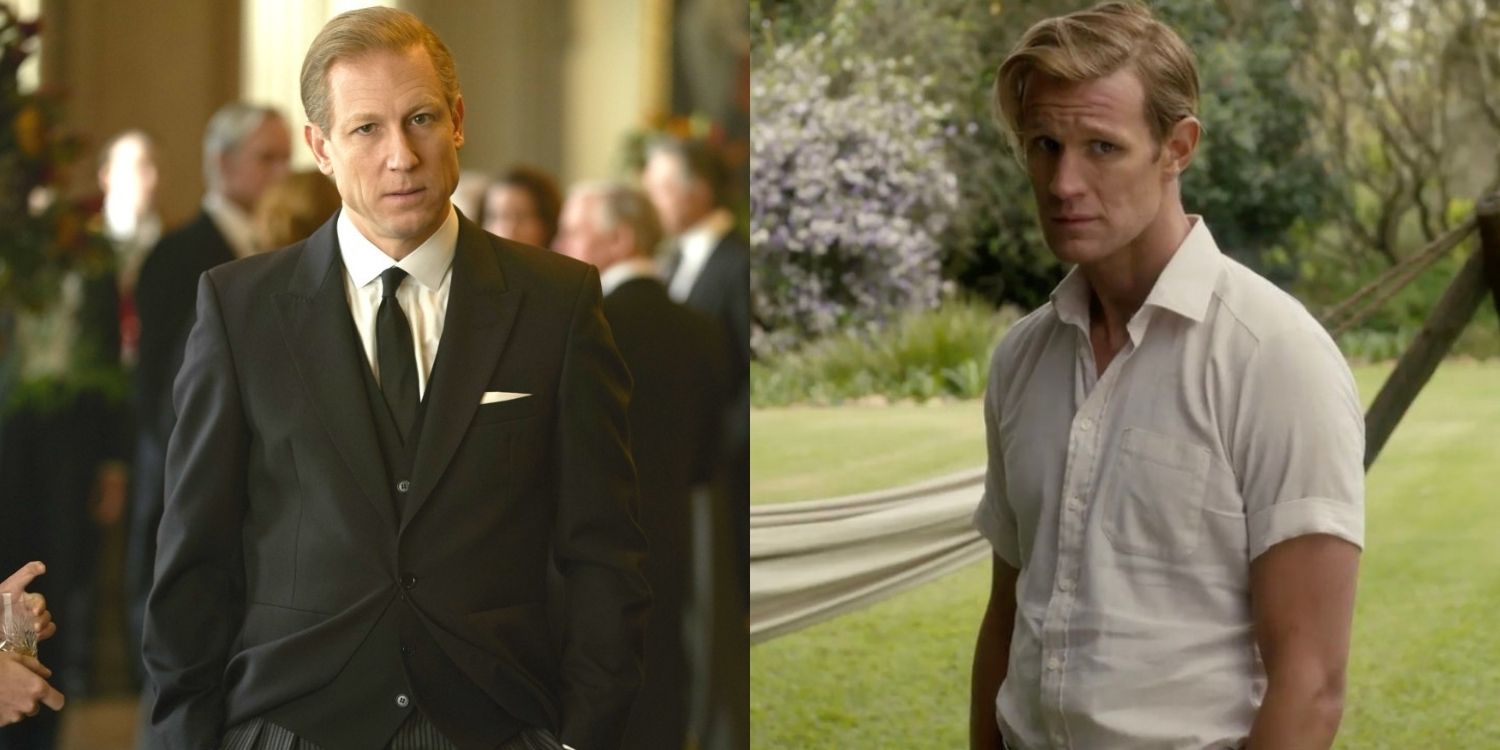 In The Crown, Season 2, episode 5, "Misadventure," Elizabeth is taken aback when she discovers a picture of stunning ballerina Galina Ulanova in Phillip's briefcase. Her and Phillip's marriage has been strained due to Phillip's having suddenly gone from a war hero leader to the consort of the Queen. As a former naval officer, it proves difficult for Phillip to relinquish his leadership role. Elizabeth learns from a gleeful Margaret that Phillip is likely acquainted with the dancer through her association with others in Phillip's social club. In reality, Phillip had likely heard of her, but it was unlikely he had ever met her. There is certainly no evidence of an affair.
In The Crown, season 5, episode 6, "Ipatiev House," Elizabeth is portrayed as jealous of Phillip's friendship with Penny Knatchbull, a family friend and Phillip's goddaughter. In a poignant conversation, Phillip even seems to admit to an emotional affair. In response, a tightlipped but gracious Elizabeth invites Penny to a public event with the family. In reality, Penny was nothing more or less than a close family friend. The press and the public have speculated about potential affairs for decades, yet none of these allegations have been substantiated. While many kings and princes have had affairs, there is no concrete evidence or even circumstantial connections directly linking Phillip to any.
1
The Crown Excludes Princess Anne's Biggest Threat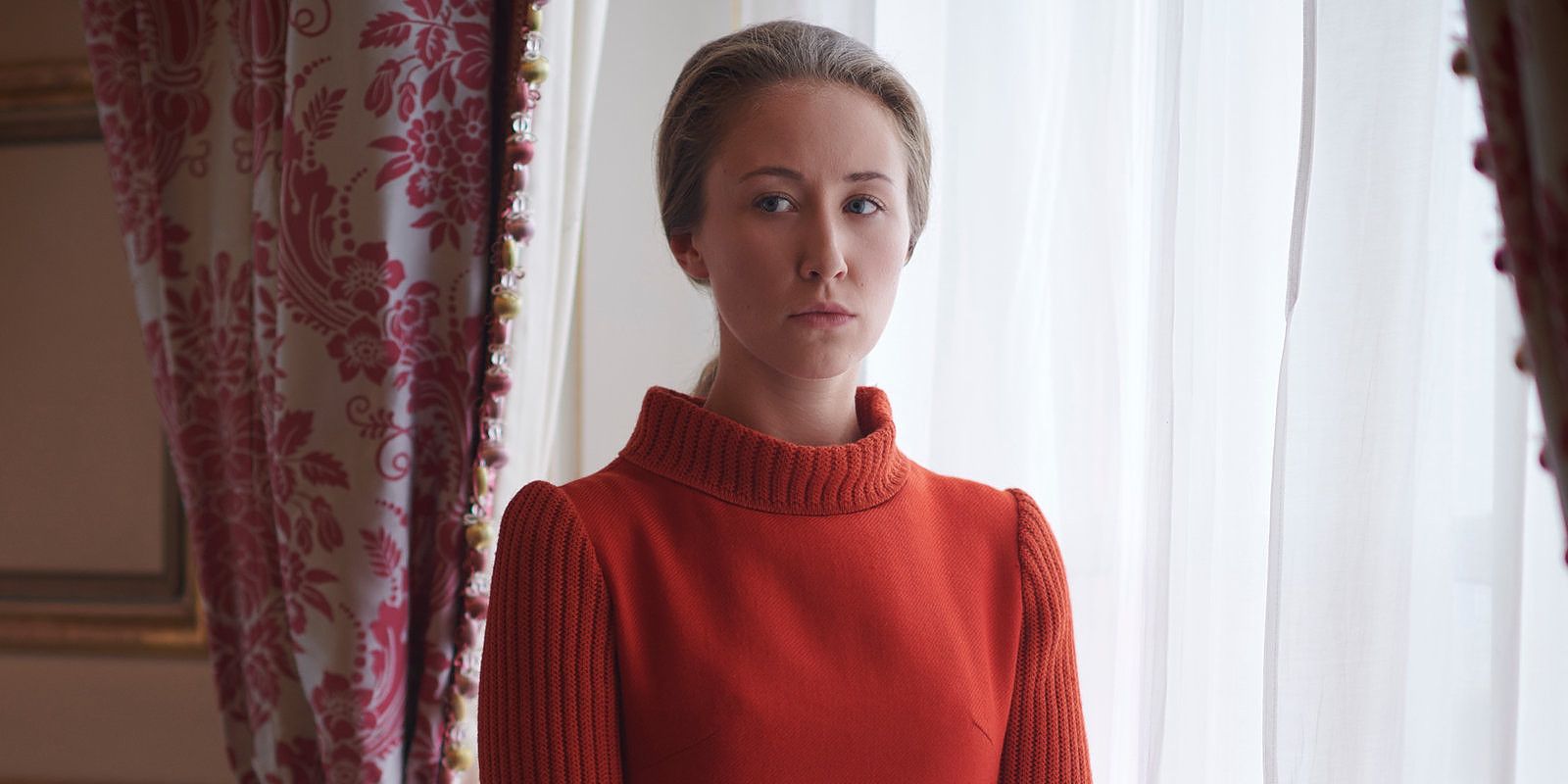 The Crown highlights various important events in the life of Britain's Windsor family but inexplicably leaves out the harrowing experience of March 20, 1974. During a drive home with her then-husband, lady-in-waiting, and bodyguard Ian Ball attempts to kidnap Princess Anne. Ball cuts off the royal car with his small Ford Escort and forces the royals to stop in the middle of the Mall. Armed with a gun, he declares his intention to kidnap Anne for ransom. However, Anne defiantly responds, "Not bloody likely!" and bravely resists Ball's advances. Anne also receives assistance from her bodyguard, Inspector Beaton, who happens to be the sole security personnel present.
Police Constable Michael Hills then arrives but is tragically shot in the stomach. Ronald Russell, an executive at a local cleaning company and former boxer, also stops to assist. Glenmore Martin, a passing motorist, plays a crucial role by boxing in Ball's car to prevent his escape. Next, a tabloid journalist, John McConnell, attempts to reason with Ball but is shot in the process. The mounting police and civilian presence unsettles Ball. Sensing an opportunity, Anne, as calm in real life as in The Crown, urges him to flee, which he eventually does, only to be apprehended by Peter Edmonds, a temporary police detective. Fortunately, all the gunshot victims are able to recover completely.